Intuitive Readings by Janine
Janine

---
---
---


As a psychic medium and a yoga teacher, I'm blessed to do what I love and to help people.
I've had an avid interest in metaphysics that began over 40 years ago and still continues.

I receive information through different ways:
Clairvoyance or clear seeing – seeing words, a person, or a scene, etc; Clairaudience or clear hearing -
hearing a voice, music, or sounds; and Clairsentience or clear feeling – a deep knowing or a sudden insight.

I offer two types of readings: Individual Readings and Group Readings.
An Individual Reading is 60 or 90 minutes. Group Medium Readings are 90 minutes and for 3 or more people.

When I give a reading, all of my intuitive and psychic gifts come into use. Every reading is unique
and I never know exactly how I'll receive the information;
I trust that I will receive what each person needs to know at that time.

People can bring photos of their loved ones and pets if they choose.
I give individual readings and group readings throughout Connecticut.
​
My current locations are listed under Events. Please email any questions to: info@intuitivereadingsbyjm.com

Group Medium Readings (3 or more people) - 90 minutes: each person $80

Individual Medium Readings - 60 minutes: $90

Individual Medium Readings - 90 minutes: $130

Double/Combined Readings for Two People - 60 minutes: $150


*New Rates Starting in January, 2019*

Individual Medium Readings - 60 minutes: $100
Individual Medium Readings - 90 minutes: $140

SCHEDULE A READING BEFORE/BY DEC. 31, 2018 AND I WILL GIVE YOU MY
CURRENT 60 MINUTES AND 90 MINUTES RATE UNTIL MARCH 31, 2019.




​

Powered by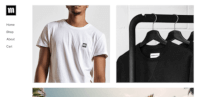 Create your own unique website with customizable templates.